Main Products / Main equipment
Produces most types of gears used in automobiles.
Besides mainly producing gears for transmissions such as A/T, M/T, and CVT
we also produce gears for P/S and engines among others and therefore manufacture the majority of gears used in the automobile industry.
Main Products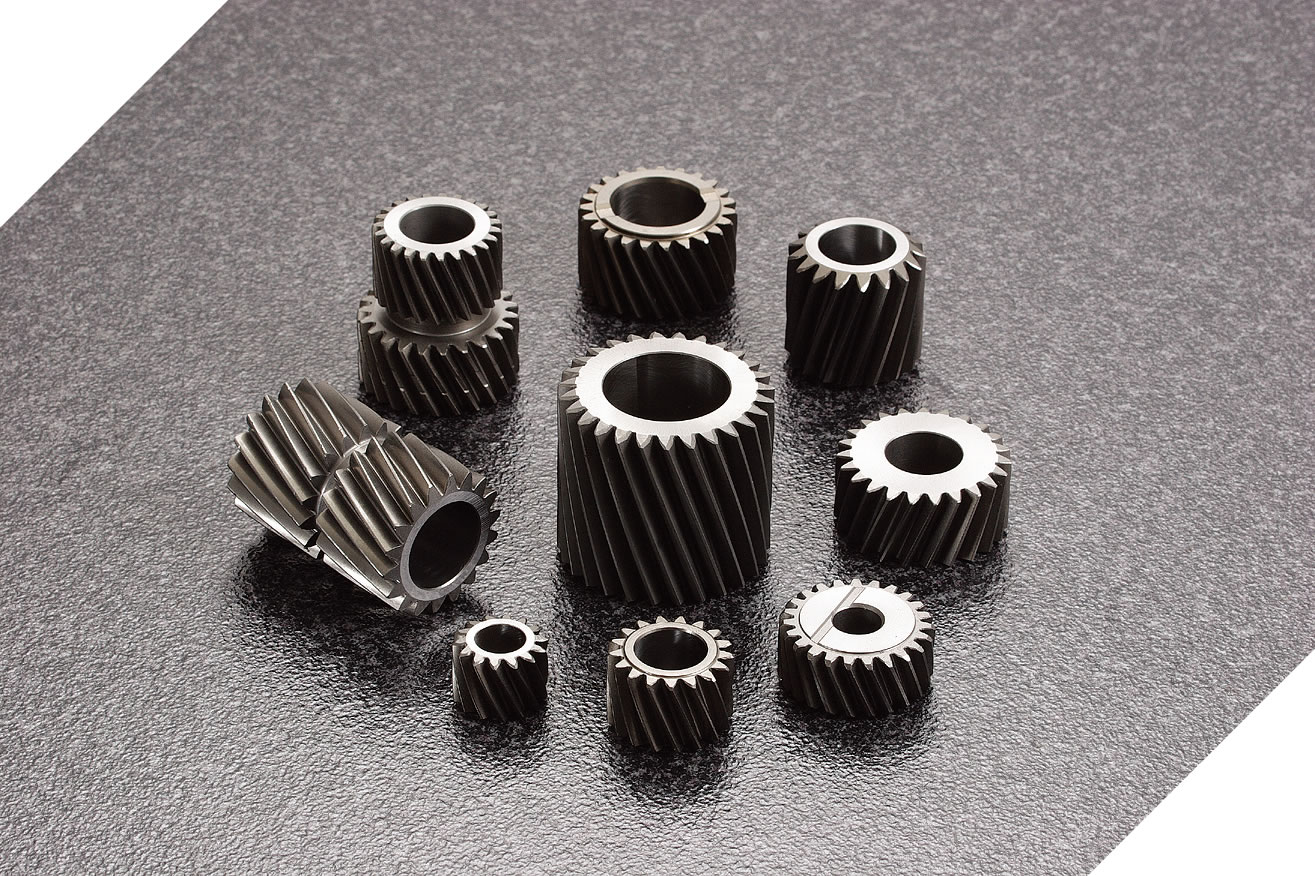 Pinion planetary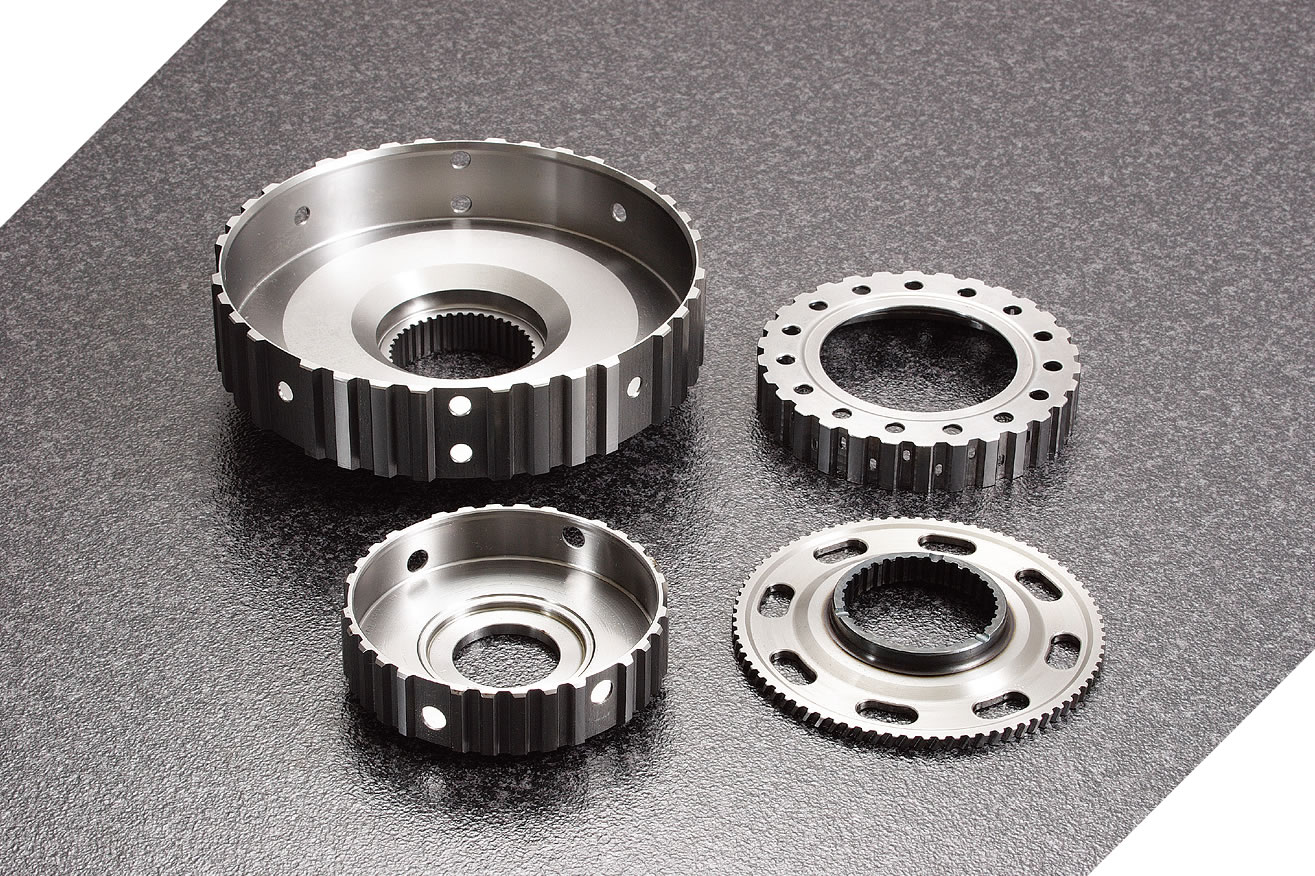 Hub & Flange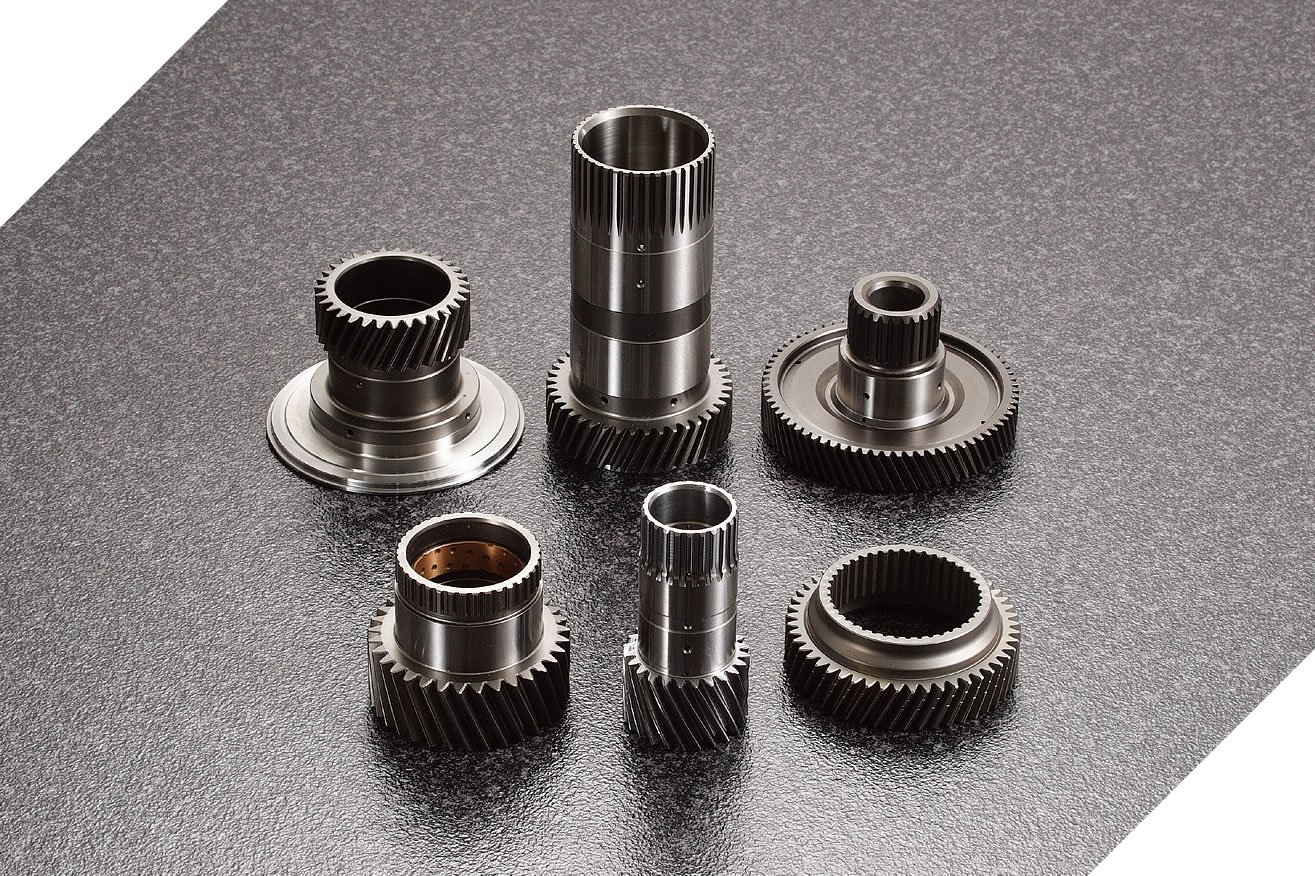 Gear sun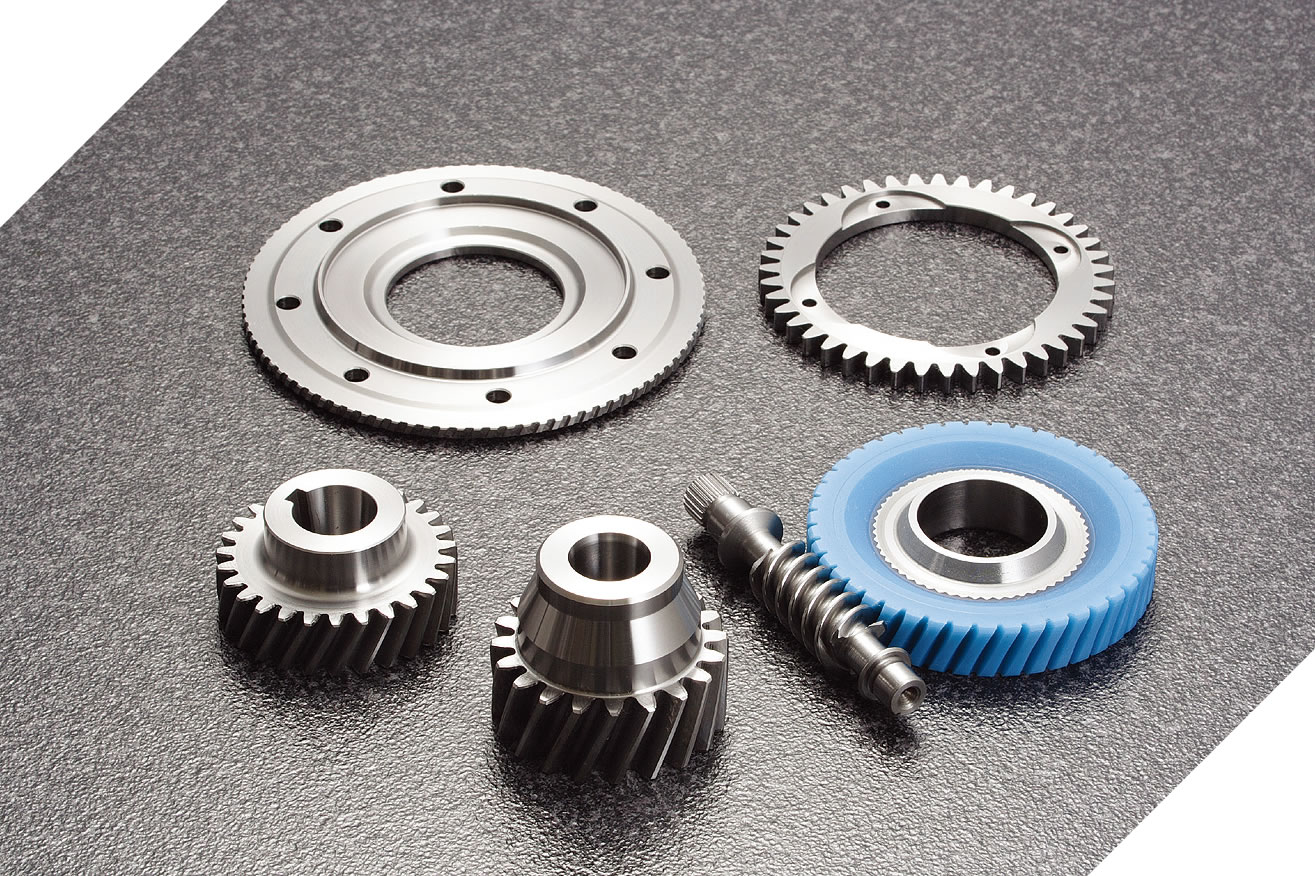 Other gears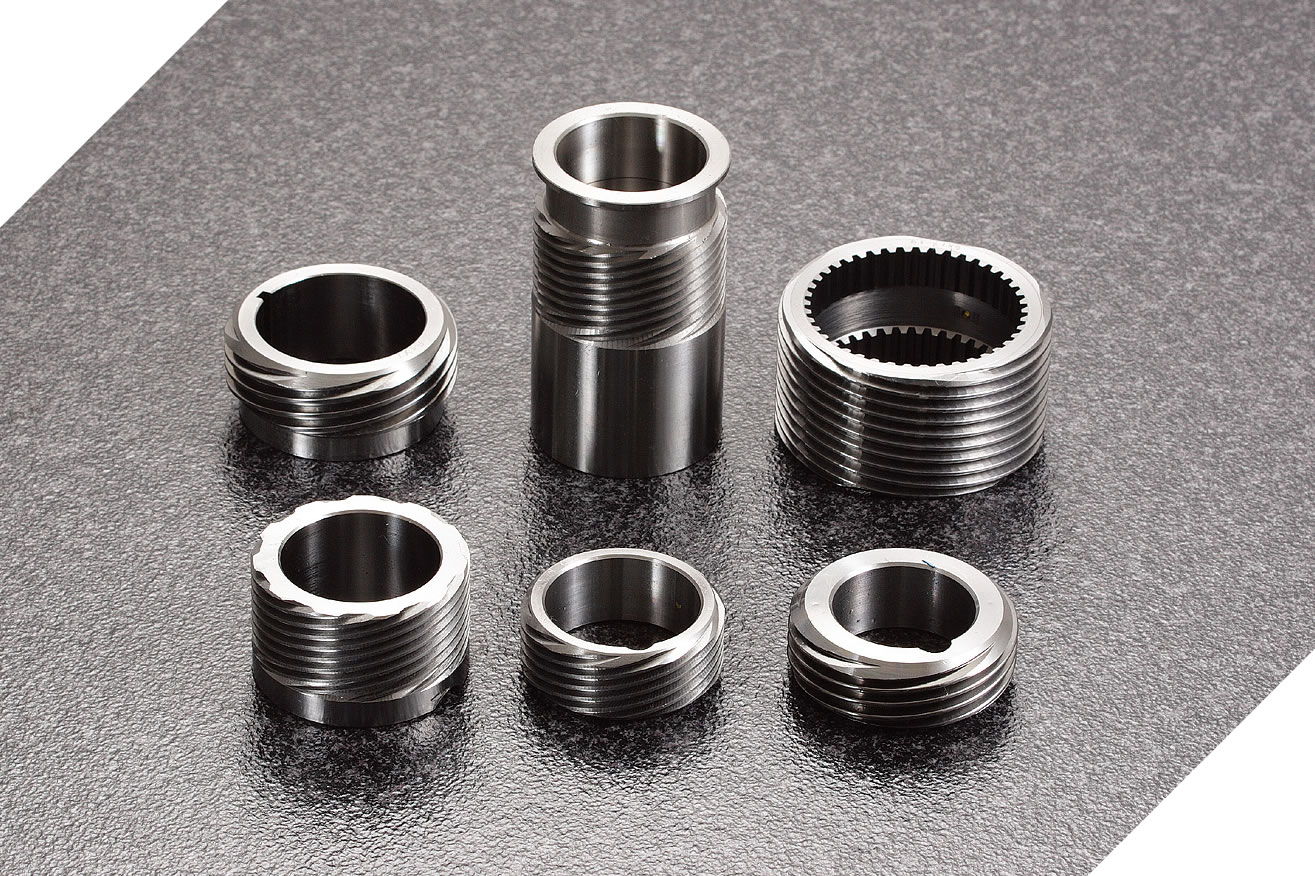 Speed meter gear
Product Quantity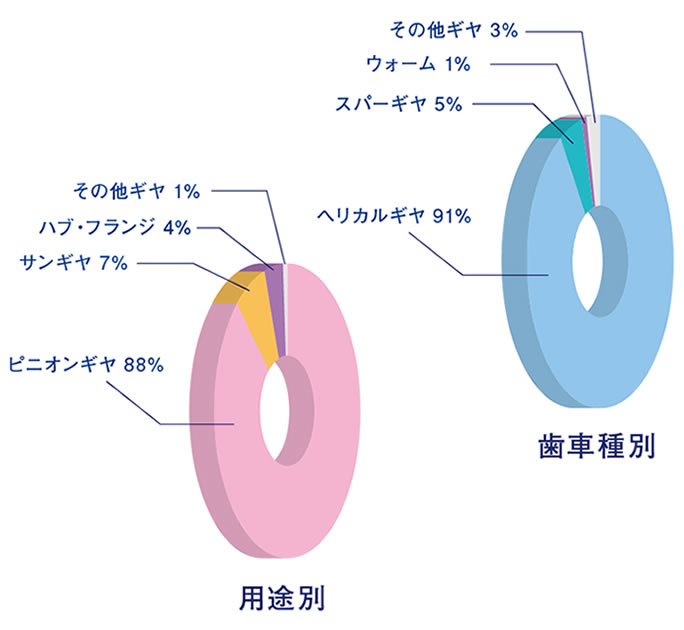 Main equipment and manufacturer
NC gear hobbing machine (Kashifuji, Hamai Sangyo, Seiwa)・・・205
NC gear small hobbing machine (Hamai Sangyo)・・・9
Gear shaper (Mitsubishi)・・・29
NC gear shaving Machine (Mitsubishi)・・・208
NC lathe (Fuji Machine mfg., Muratec)・・・290
Gear rolling machine (Tsugami)・・・17
Chamfering machine (Sanyo Machine,Fukuyama Sangyo)・・・193
Broaching machine (Sanyo Machine)・・・12
NC honing machine (Nissin Mfg.)・・・86
End-face grinding machine (mechatro giken,komatsuNTC)・・・99
End Surface Finishing Board (Hamai Sangyo)・・・8
High-frequency quenching device (Denki Kougyou)・・・3
Cutting machine (Noritake Co.,Limited)・・・44
Multi spindle screw Machine (Shimada)・・・73
NC Drilling Machine (FANUC)・・・39
Gear Checker (Sanyo Machine)・・・60
As of the January 2021.
Main Products / Main equipmentManufacturing ProcessPrototype ProductionPre-delivery Phases